Pretty now and then I use words like monotony, boredom, life goals, practicality, life's purpose etc. So many happenings in life, so many ups and downs, so many reasons for laziness and procrastination and yet the heart still keeps murmuring "Take Me Anywhere".Boredom is the most dreadful ordeal that we have in front of us. We experience months of grapple and scuffle that forces the heart to say "Take Me Anywhere". So with all the might and will we need to wage the war against the boredom by sea, land and air. All that went through my mind was victory, victory and victory at all costs. However long and hard the road may be; for without victory, there is no survival.
As the time was perfect(or maybe I thought so) and heart was repetitively murmuring, I quickly said yes when a bunch of office buddies planned a trip to Chikkamagaluru. For I always wanted to visit the Tea Estates in the Western Ghats and this was the time. Since everyone chooses to visit Mullayyanagiri, Bababudangiri, Honnammana halla, Kemmanagundi etc., we chose the unconventional itinerary. We decided to go to Gatikallu. We started at 11:00 PM from Bengaluru and took a break at a CCD on the Highway towards Hassan. What took us by surprise was the foggy roads at 03:00 AM on a Summer night. Our Michael Schumacher had no plans of halting until the view on the roads is clear. He drove us like crazy with our heart in mouth, we did trust his driving skill only with presentiment to reach the place safe and sound.
Chikkamagaluru takes its name from Kannada Chikkamagaḷa ūru that translates to "younger daughter's town". It is said to have been given as a dowry to the youngest daughter of Rukmangada, the legendary chief of Sakharayapattana.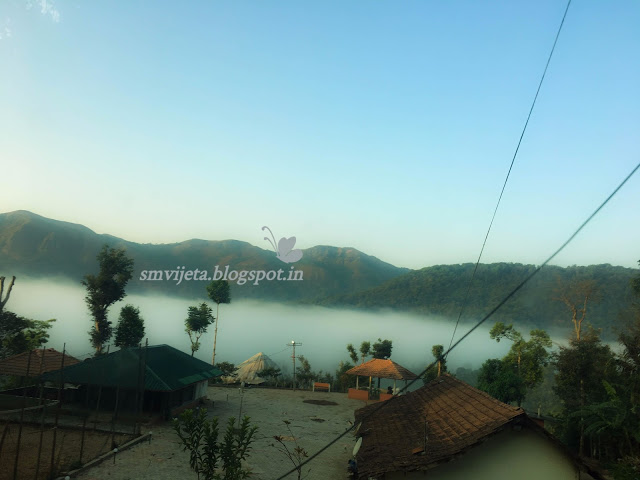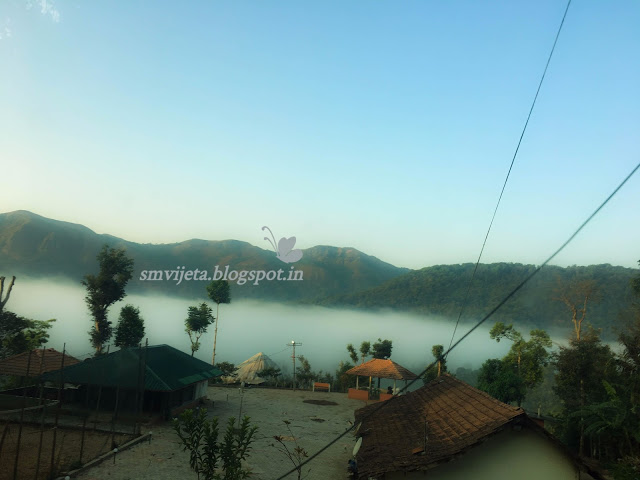 Gatikallu Homestay is spread out over 100 acres of coffee, pepper and cardamom estates with an enchanting stream cutting right through. Waking up to a dreamland like this is enchanting. The painting that I made in my childhood appeared to be real for the first time. The mountains, some houses, pets around it, beautiful trees, some vehicles, the Sun rising and setting. Everything was surreal. Had I not gone, the regret would house for a long time.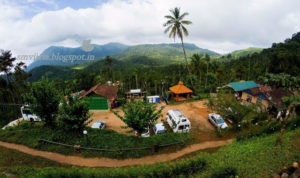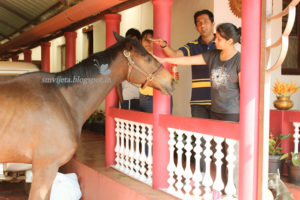 The hospitality at the homestay is indeed great. 11 of us checked in on a Friday morning. When I say, Friday Morning that itself is a blissful feeling. The breathtaking view from the place we stayed in was jaw-dropping one. Somehow, none of us realized, that we were gazing at the mountains as we finally waged a war against the monstrous tyranny called monotony(boredom) without getting into our respective rooms. Chikkamagaluru is a land of Coffee and Tea estates. Having said that, you are in for a surprise when the Coffee arrives. The best coffee I have ever had, no CCD or a Restaurant would match this. Relishing the taste buds with the native foods like Kai Kadabu, Kori Rotti, Dose and a variety of non-vegetarian foods(at least I thought my friends enjoyed it) right on top of a mountain, amidst the coffee estate is another reason for Happiness.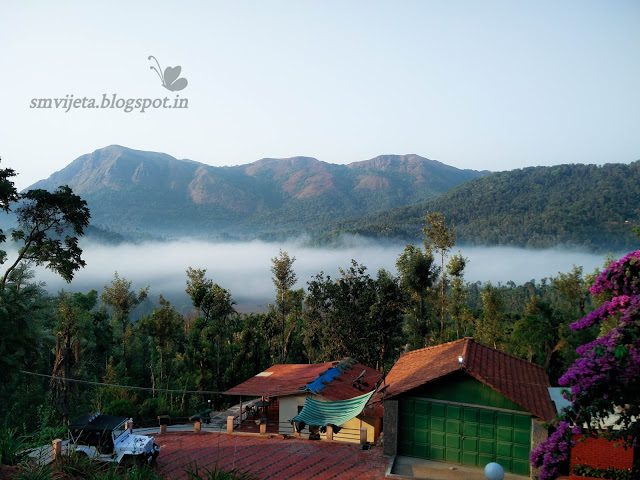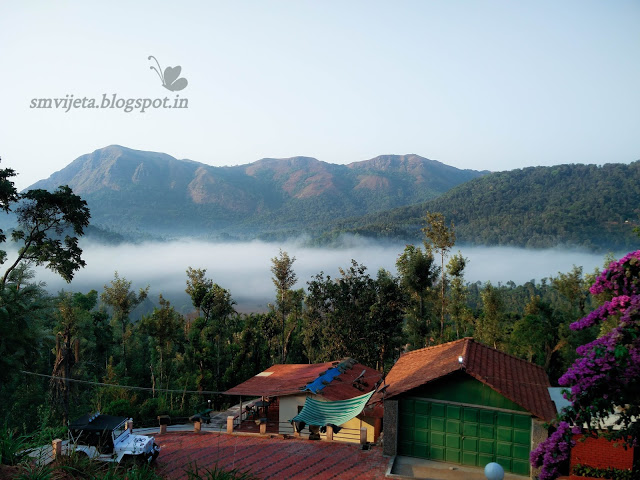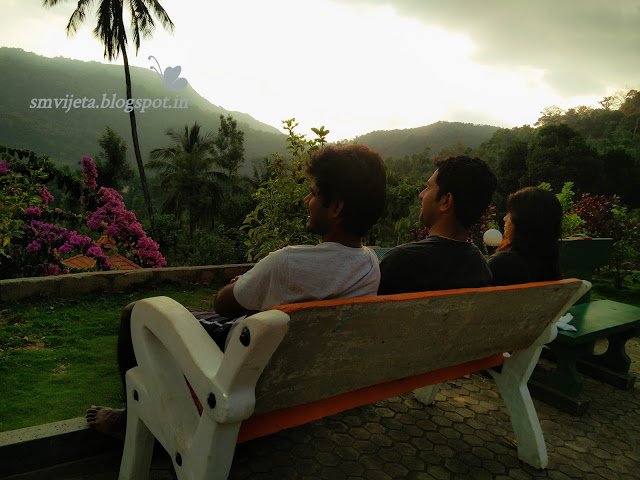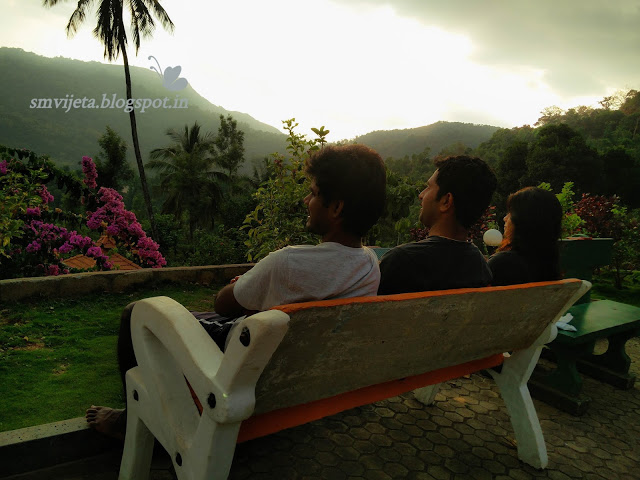 The homestay provided multiple activities in our booking and we were made to feel home. Our first activity on the first day was Trekking. So we made our way to the ghats. All of us got into an open Jeep and the journey began, the curves on the ghats are so sharp that even a flaunting super model will be in for a surprise.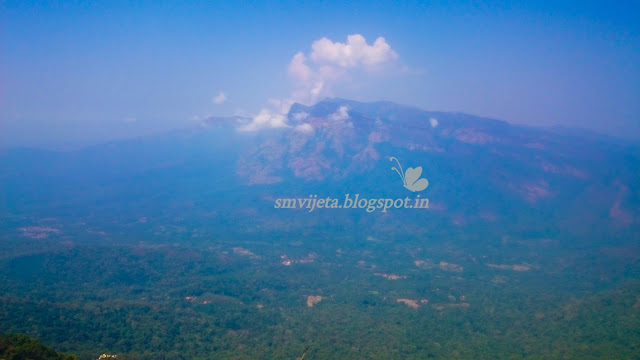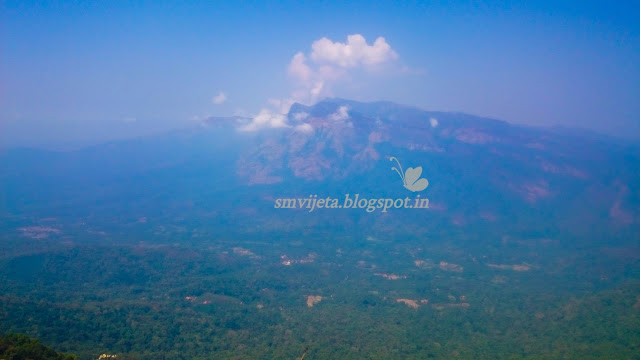 Our first stop after a good 30 minutes 4*4 drive was at Kalabhairava Temple. A magically small and beautiful old temple in the middle of a jungle. This temple is said to be 900 years old.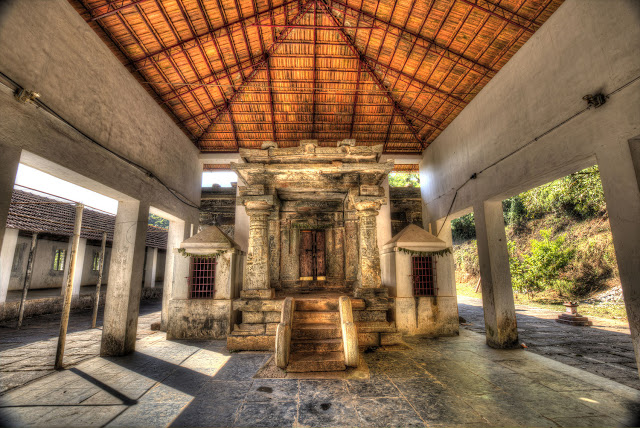 After the temple visit, we made our way towards Ballarayanadurga. Gatikallu is a 2000+ feet tall "One rock Mountain" with one of the most stunning views of the valley below in the World. Gatikallu derives its name from the most beautiful spot on Ballarayanadurga.